New England Cold Storage Breaks Ground on 120,000 SF Warehouse in Sturbridge, MA
On May 21, 2021, ARCO Design/Build celebrated the groundbreaking of New England Cold Storage's (NECS) new 120,000 SF cold storage warehouse facility in Sturbridge, MA. NECS is a real estate development and third-party logistics company who provides expertise on frozen and refrigerated storage for companies throughout the Northeast.
"The role we've played in helping NECS bring this project to reality has been a very rewarding experience for us. They have maintained a laser focus on the goal of the best facility we can build, and that's exactly how we like to work," said Brian Osterloh, ARCO Vice President of Business Development and Principal.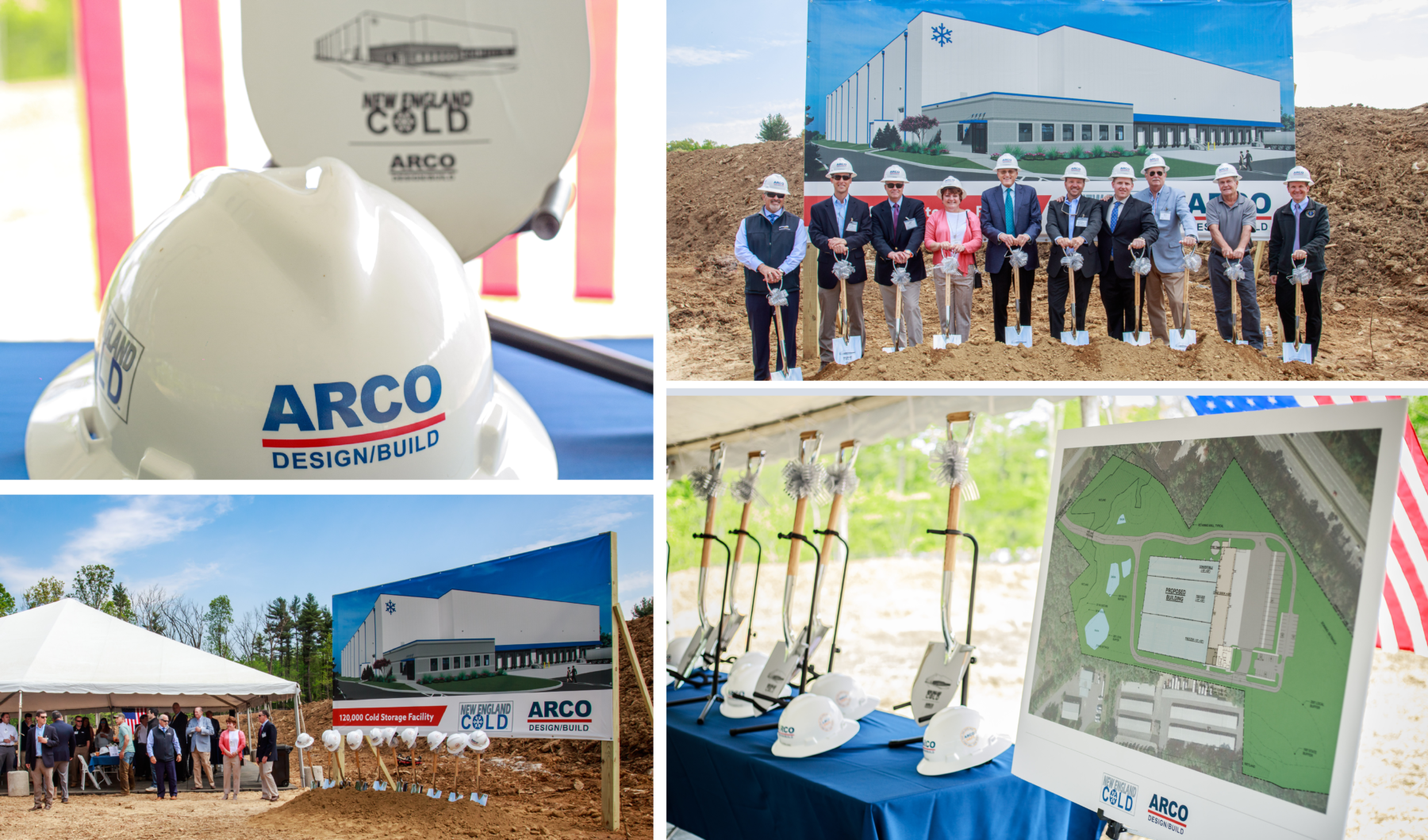 NECS is entering a demand driven market sector in which modern, efficient cold storage space is at nearly full occupancy nationally, while food companies' increasing storage requirements are expected to continue to outpace supply growth for the foreseeable future.
"We recognized a need in the cold storage sector several years ago and we believe this facility, in this location, is an ideal solution," said NECS Managing Partner Chris Bailey. "We saw two major barriers to entry: big ticket real estate development and food logistics expertise, and we've assembled a team that excels in both areas. We're proud of the flexible design of our facility, and the operating company we've put together to service our customers."
"NECS's new facility was born from a need to increase cold storage supply in a market that has reached capacity. Adding access to both the NYC and New England ports, as well as it being an ideal distribution location for the Boston, Providence, Hartford and Springfield markets, this project just makes sense from a big picture and logistical standpoint," said ARCO CEO Jake Stefan. "It was a natural fit for ARCO to team with NECS. There's a big need for these facilities nationwide."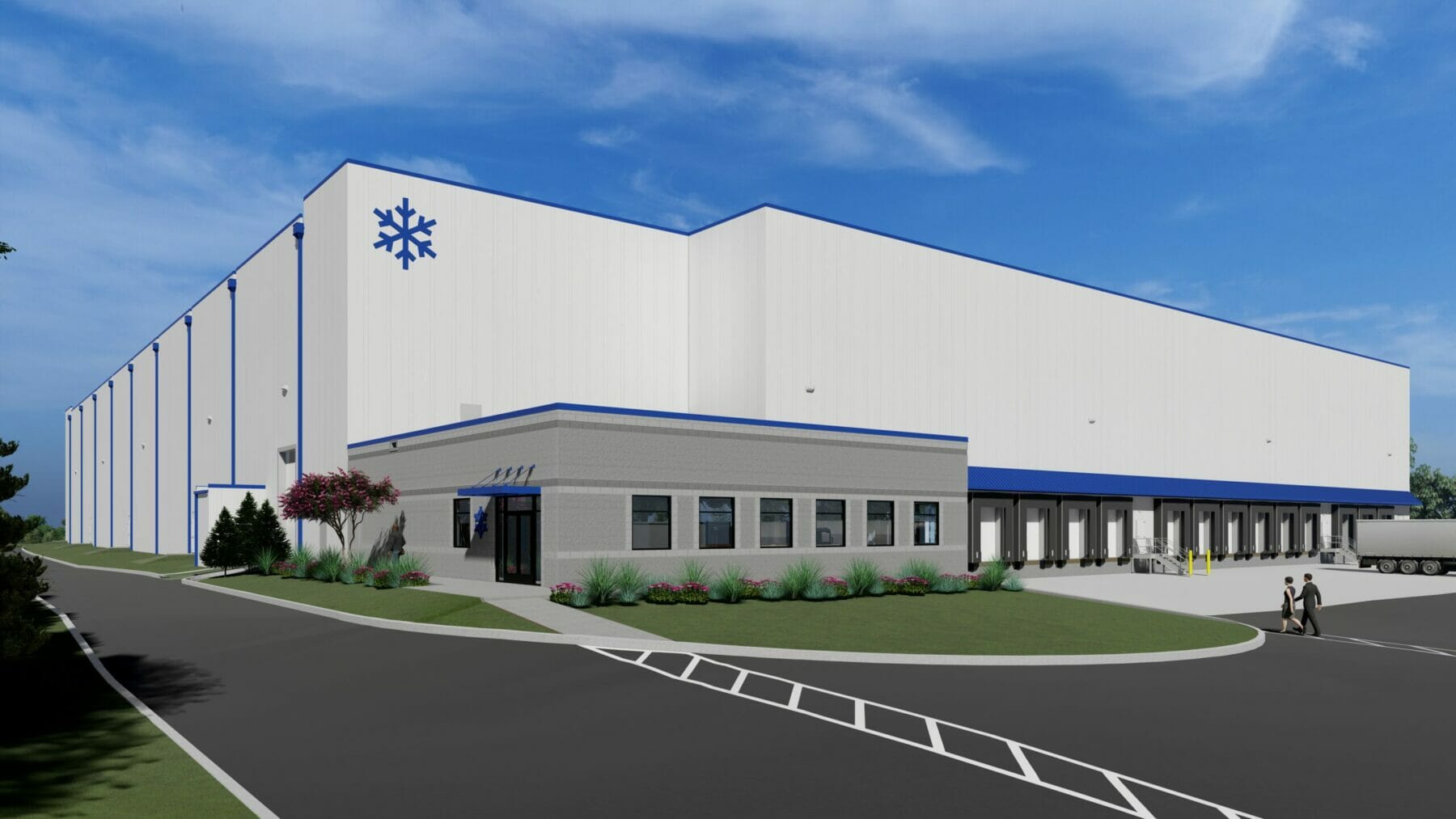 The building will feature three temperature-controlled rooms and fifteen dock doors opening into a sixty-five foot deep refrigerated loading dock. The state-of-the-art facility utilizes the latest innovative technologies, including ALTA's EXPERT Refrigeration System and FlexSpace's mobile rack. When complete, the building will store over 25,000 pallet positions in three convertible storage rooms, with a clear height of fifty feet.