Safety
We are dedicated not only to making the construction process enjoyable and beneficial, but to ensuring safe and injury free working environments for our associates, subcontractors and clients. We view risk management and the health and safety of each associate and subcontractor as the most important and vital to our operations.
Safety Program Objectives
To eliminate accidents and injuries for all project associates and subcontractors' associates; and to protect and preserve property from damage during the construction process
To maintain an excellent EMR rating; our current EMR is 0.65, which is well below the industry average
To maintain a proactive approach to safety, which includes conducting regular health and safety training and education sessions for ARCO associates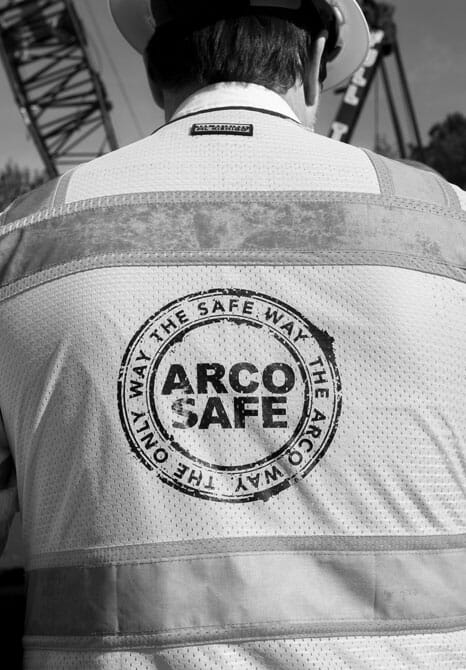 Safety Program Objectives
Weekly Safety "Tool Box"™ Talks for all ARCO and subcontractor field personnel
Weekly Safety Inspections – documented by the Jobsite Superintendent and Project Manager using an 80-point checklist
Preconstruction meetings – held with key subcontractors and project associates to review and plan upcoming project scopes, and operations to ensure project safety
ARCO Site Specific Health and Safety Orientation – required viewing of ARCO's safety orientation video, site specific safety and operational details given by the ARCO Superintendent, distribution of ARCO's health and safety handbook, and written acknowledgment from project associates and subcontractors.
Health and safety training and education for all ARCO associates including OSHA 30 Hour Construction training for Superintendents, weekly in-house Tool Box talks that discuss details and concepts of safety, and bi-annual company wide training safety management and industry trends.