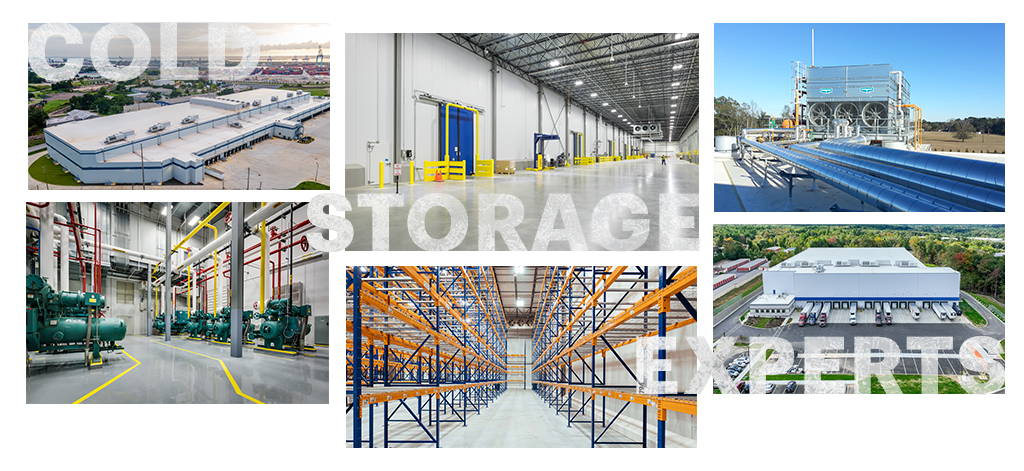 ARCO Design/Build, a renowned leader in industrial construction, proudly announces ARCOLD, a division specializing in refrigerated facilities and cold storage dedicated to delivering a superior construction experience nationally. ARCOLD launches from ARCO Design/Build's proven legacy as a respected leader in industrial construction, translating years of broad-based design-build success into a division solely committed to redefining cold storage solutions.


"Centralized management and our proven track record of successfully constructing complex refrigerated facilities across the nation aren't just our strengths; they're our commitment to excellence," shared Josh Cronan, Vice President of ARCOLD. "At ARCOLD, we amplify these strengths, offering our clients unmatched technical prowess and the efficiencies of design-build delivery with fixed pricing and early risk transfer in a seamless experience for our clients."
For close to three decades ARCO Design/Build has been recognized as a leader in refrigerated facilities and cold storage construction. Their reputation has been earned by being a trusted resource to industrial developers, brokers and clients with build-to-suit facility projects across a range of industries including e-commerce, distribution, life sciences, food manufacturing and processing.
"Time and again, we've been the first choice for the nation's leading brands that rely on refrigerated facilities and cold storage for their business. Our high rate of repeat cold storage customers stands as a testament to the unwavering trust and unparalleled solutions we bring to the table," said Brian Osterloh, Executive Vice President, ARCOLD.
This venture is not just about extending ARCO Design/Build's offerings but is rooted in understanding and answering the unique challenges of industrial temperature-controlled facilities.
"The nuances and complexities of refrigerated facility construction underscore the importance of starting with a knowledgeable team even at the site selection phase. At ARCOLD, we leverage the vast in-house capabilities of ARCO Design/Build, coupled with our seasoned experts, ensuring each project is designed and built with precision and quality," said Jake Stefan, President of ARCO Design/Build.
The precision and expertise of ARCOLD are enhanced by the design-build approach, a methodology that stands as a testament to delivering a superior construction experience for clients. It's not just about constructing facilities; it's about providing the framework of benefits that provide peace of mind for clients.
"Design-build isn't just a process; it's a commitment," shares Rob Steigerwald, Chief Executive Officer of ARCO Design/Build. "With ARCOLD, we pledge minimized risks, assured costs, and a project you can bank upon before it even commences."
Embracing a consultative approach and positioning itself as a true partner rather than just a builder, ARCOLD promises not just structures, but solutions, not just buildings, but lasting relationships.