The ARCO team is proud to provide clients with best-in-class, turnkey solutions and an unmatched customer experience.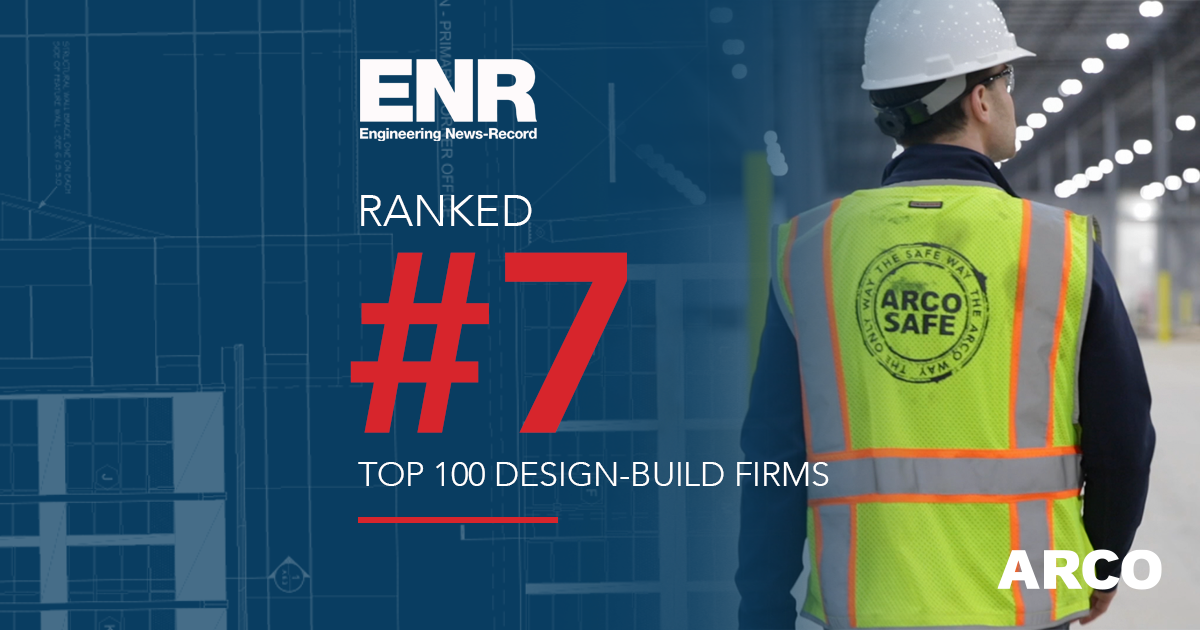 In addition to being named the 7th largest design/build firm of 2020, ARCO placed number 37 on Engineering News Record Top 400 Contractors list!
ARCO also received rankings in several other categories including:
Top 250 Global Contractors
Midwest Top Contractors
Southwest Top Contractors
California Top Contractors
Texas & Louisiana Top Contractors
We look forward to many more successful design/build projects in 2020 and beyond!
Check out the full list of 2020 rankings at Engineering News Record.