ARCO Design/Build partnered with New England Cold Storage (NECS) on their brand-new facility that combines the latest technologies with a super-insulated building envelope in order to minimize energy usage and maximize thermal efficiency.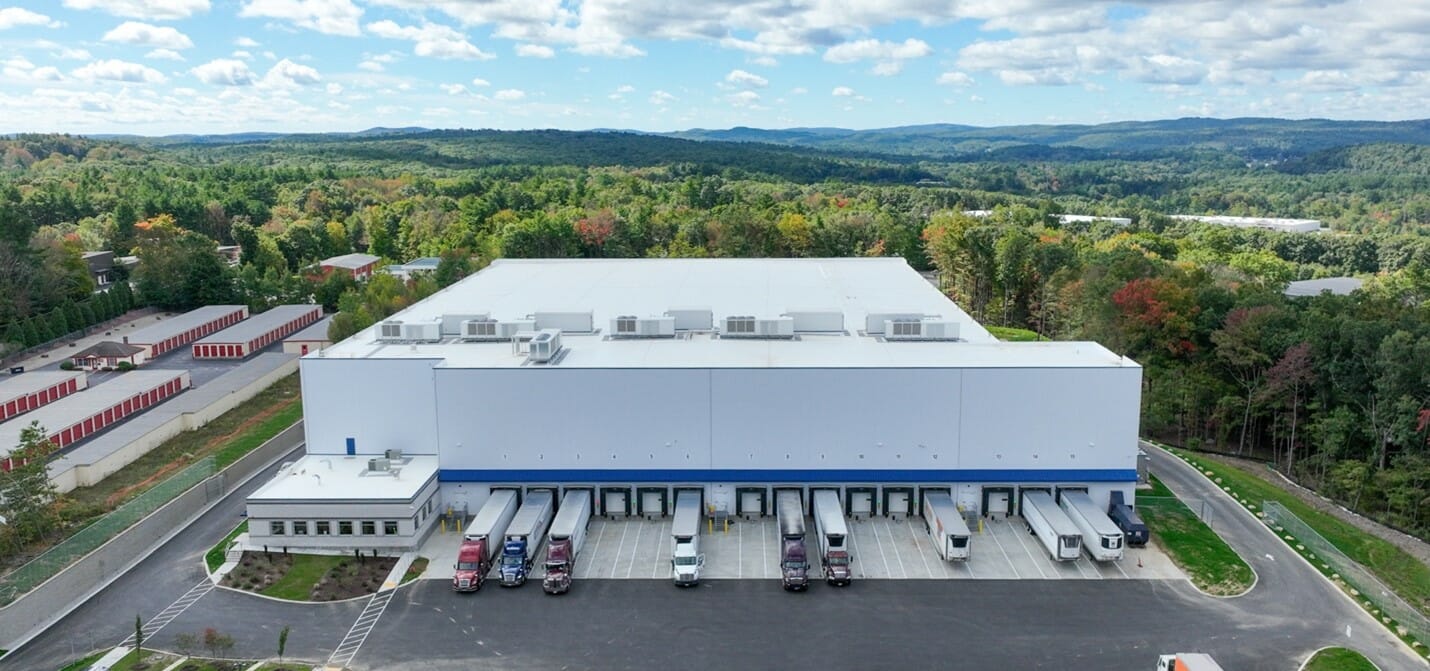 Located in Sturbridge, Massachusetts, this 120,662 SF facility includes two (2) large freezer rooms, and an ample convertible room that can be used for refrigerated or frozen space. This flexible layout allows NECS to operate three (3) distinct temperature zones and allows for specialized value-add operations such as case or layer selection and flash freezing.
An efficient, 65′ deep dock with 15 dock doors and vertical levelers allows for efficient staging, loading and unloading of trucks while minimizing product temperature variations.
By utilizing high-density mobile racking in their two (2) freezer rooms and double-deep racking in the convertible room, NECS is able to provide an approximately 25,000 total pallet positions.