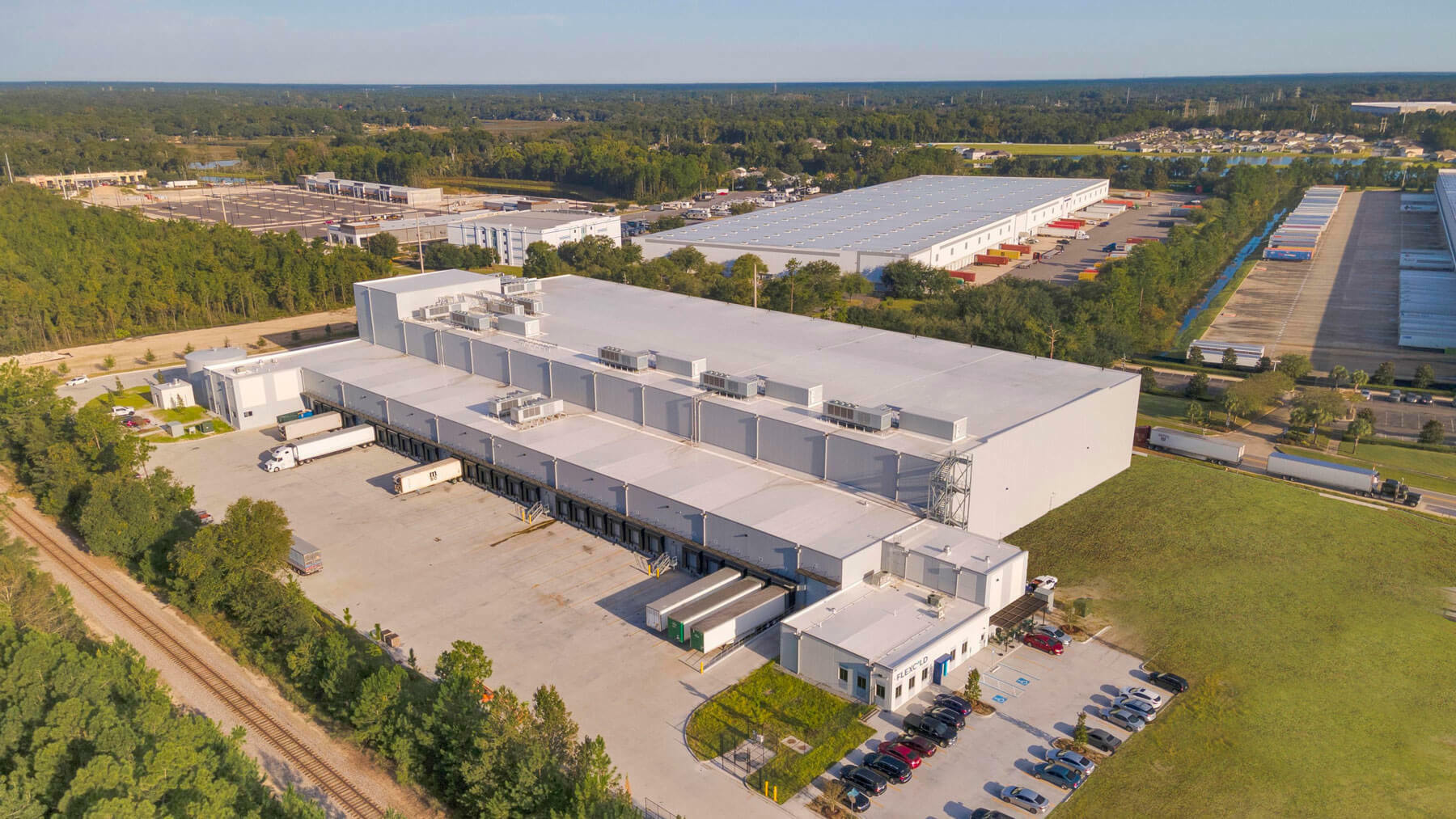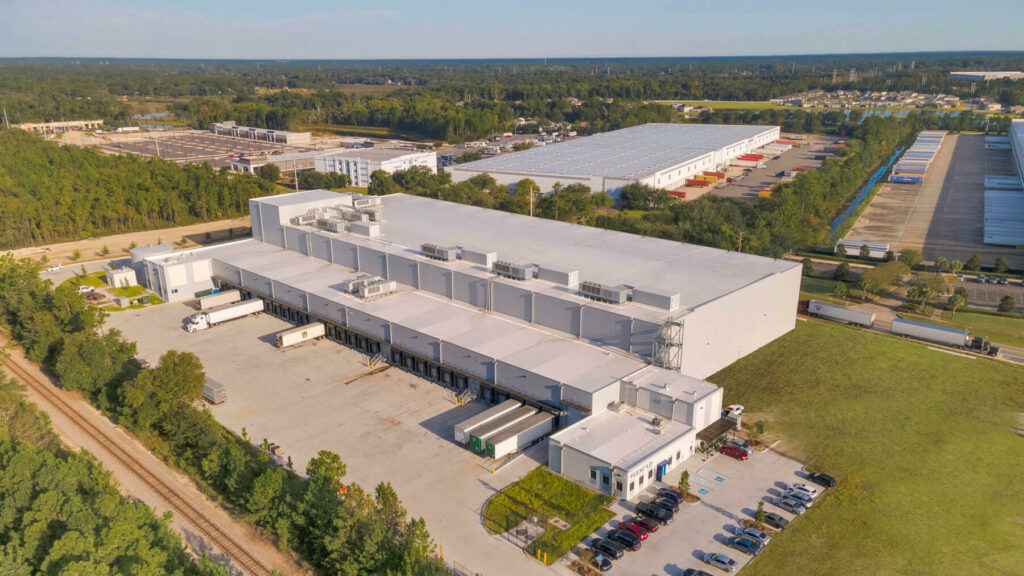 People across America rely on cold storage warehouses to preserve food, medicine, and other perishables during distribution. That's because cold storage refers to a specific environment where goods can remain at low temperatures to reduce spoilage, degradation, or decay. Cold storage warehouses comprise a large part of the distribution network that delivers products from around the world to your neighborhood store.
A cold storage warehouse is the missing link many brands need to transition from local shops to powerhouse brands with national distribution. However, some cold storage facilities offer different services than others. As the #1 builder of warehouses and distribution centers in America, ARCO knows the ins and outs of cold storage. We've put together this guide to help you better understand the possibilities for cold storage and choose the right cold storage warehouse for your brand. Read on to learn more.
What Are Cold Storage Facilities Used For?
Cold storage facilities primarily store food items, especially those with a short shelf life at room temperature. Keeping food within cold storage is a common practice for ensuring not just food quality but safety. A variety of foods are often kept under cold storage, including the following:
Fruits and vegetables
Meat, poultry, and seafood
Milk, cheese, and other dairy products
Processed and frozen foods
Food takes up a large part of the cold storage shelf space, but a variety of other products also require temperature-controlled storage space:
Animal furs and hides
Blood samples
Chemicals and cleaners
Certain cosmetics
Dietary supplements
Flowers and plants
Goods made of wax or other soft materials
Prescription drugs
Temperature-sensitive documents and artwork
Vaccines
Cold storage is essential to delivering these and other products to the final consumer before they expire.
Who Needs Cold Storage?
As you can see, businesses and people from many industries use cold storage. As such, warehouse facilities offer different types of cold storage to accommodate. Here are some examples of the different types of cold storage needs in various industries.
Food & Beverage Manufacturing
Manufacturing food and beverage products at scale often involves making the goods inside a temperature-controlled cold storage environment. Brands often have a plant-attached cold storage warehouse facility to store their freshly made products at optimal temperatures.
Some foods and other products must cool quickly before being sent to the cold storage warehouse. Businesses making such products often employ a specially designed cold room with blast freezers and chillers. Blast freezers can drop the temperature of some products by over 80 degrees Fahrenheit in just an hour and a half.
Creating the food in a controlled environment wouldn't do much good if it spoiled on the way to the store or restaurant. That's why mobile cold storage technology, like refrigerated trucks, is critical to food distribution.
Some food products, like chocolate, can be made well before the planned shipping date. These foods need continual cold storage to keep from melting or spoiling as they await distribution.
End Users
The cold storage chain continues all the way down to the end user. The point-of-sale destination will also have cold storage units to hold inventory until needed for floor display (at a store) or preparation (at a restaurant). Some frozen and refrigerated food items remain in temperature-controlled display cases in the retail store. Even most consumers have a refrigerator for storing their perishable food.
Pharmaceuticals and Medical Supplies
The pharmaceutical industry has a critical need for cold storage, too. In fact, some facilities specialize in pharmaceutical-grade cold storage, which often requires temperatures far lower than most food storage warehouses.
Pharmaceutical Research and Manufacturing
Some chemicals react differently at different temperatures. Developing new prescription drugs can require strict temperature control in the working environment to ensure the desired reaction. Much of the research and manufacturing of prescription drugs takes place in temperature-controlled facilities.
Pharmaceutical Warehousing & Distribution
Like the food industry, the trucks and warehouses that make up the distribution network for the pharmaceutical industry must maintain quality standards by ensuring drugs remain at optimal temperatures along the way.
End Users
The hospitals and pharmacies that distribute prescription drugs to the general population keep drugs under cold storage while awaiting final fulfillment.
Medical Research
Laboratories and Medical Research Facilities
Blood work and other tissue or fluid samples often require the low temperatures of cold storage to remain viable.
Hospitals and Surgical Centers
Along with storing drugs and bloodwork samples, hospitals and surgical centers require cold storage for any biological material they may need in a life-saving procedure. This could include anything from blood for a transfusion to an organ transplant.
These are just a few examples of industries where cold storage plays a vital role. Many more niche areas of other industries rely on cold storage for product development and distribution.
How Does A Cold Storage Warehouse Work?
The essential function of a cold storage warehouse is to keep the products it contains at their optimal storage temperatures. The temperature requirement will vary depending on the product. Multiple products must be kept in separate environments when they require different storage temperatures. Giant refrigeration systems maintain the temperature in each room of the facility. Some cold storage warehouses also offer humidity control.
The business models for cold storage facilities vary. Some companies own their cold storage facilities. It's an option usually limited to larger companies because cold storage warehouses can be a sizeable investment to build and operate.
Many companies opt to leave the cold storage to third-party logistics partners. That means they pay for space to store their goods in a cold storage warehouse owned by someone else. Usually, these facilities are operated by companies that specialize in cold storage. Cold storage companies optimize the energy efficiency of the cooling, master maintaining different temperatures in multiple rooms, and often offer other services like kitting or distribution.
What Is A Cold Storage System?
A cold storage system is a combination of a refrigeration unit that cools a space used to house perishables and the space itself. These two pieces work together because different types of cold storage space require different types of refrigeration units. Some cold storage systems can be as simple as a cold room or refrigerated container. Some cold storage warehouses will have a production plant attached. These systems may require blast chillers. Some cold storage systems need to handle pharmaceutical-grade temperatures and standards.
While the sizes and shapes of the refrigeration unit in each cold storage system may vary, they will all use the same basic components to create the chilling effect. Refrigeration units use a combination of compressors, condensers, valves, evaporators, receivers, and blowers to pressurize coolant and condense it into a liquid that evaporates and pulls heat out of the air.
We Are The Cold Storage Construction Experts
Regarding questions and solutions about cold storage construction, look to the experts at ARCO Design/Build. Our design-build approach includes everything you need to get your cold storage facility designed, engineered, and running from start to finish. We have quickly and efficiently built cold storage facilities for A-list clientele across North America.
Contact your nearest ARCO Design/Build location for more information or to start your next project.