ARCO Design/Build, in partnership with Turnbridge Equities, Dune Real Estate Partners, and Sterling Project Development, recently celebrated the steel Topping Out at the Bronx Logistics Center in The Bronx, New York. One of New York City's largest construction projects, the Bronx Logistics Center is a multi-story last-mile logistics speculative warehouse. When complete, the property will be a 585,000 SF warehouse space fully-integrated with a 400,000 SF parking garage.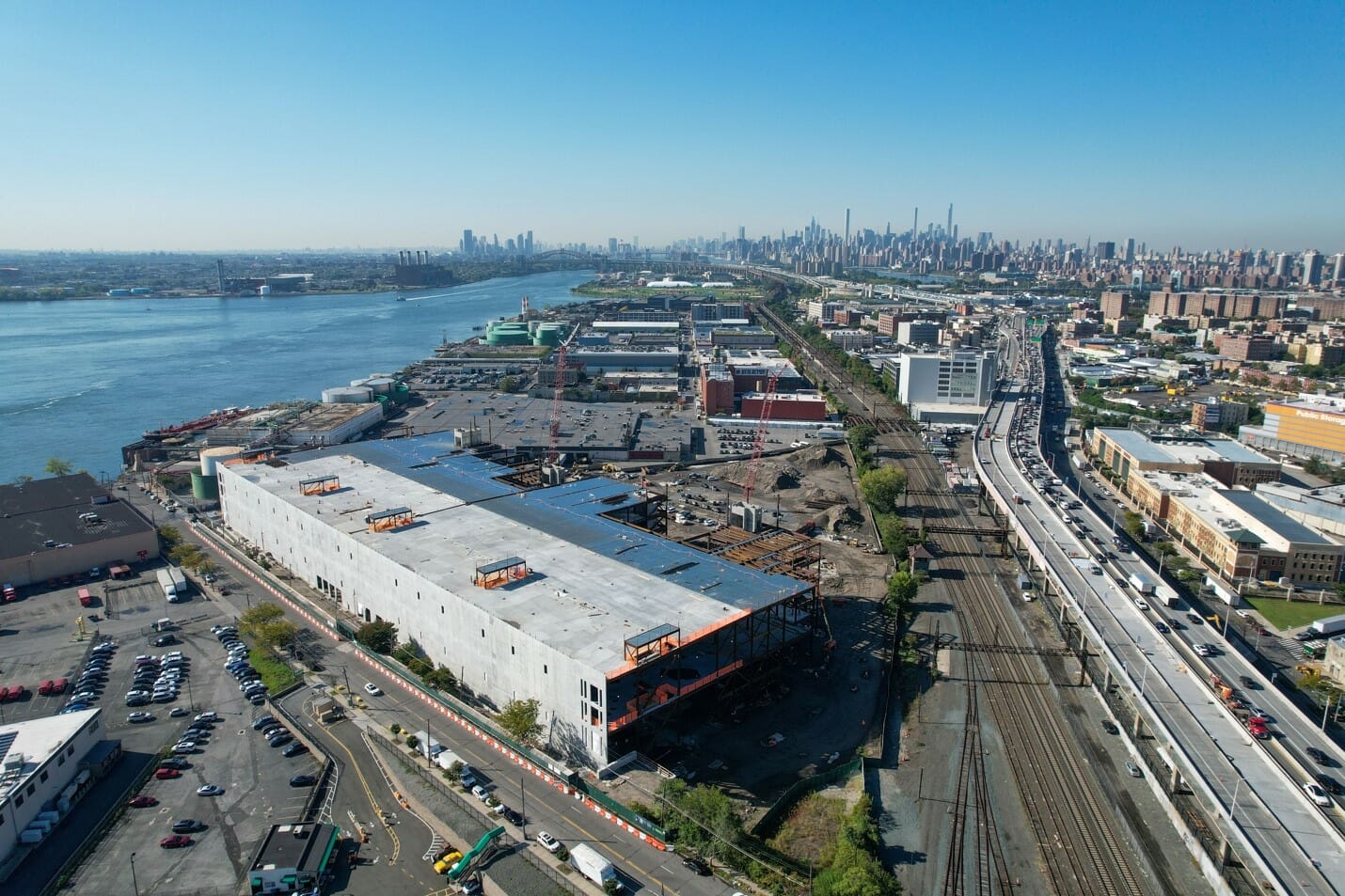 The two-story warehouse is strategically designed for horizontal and vertical integration. It will feature 48 traditional loading docks and 64 Drive-In Doors. Both floors of the warehouse will have a 32' clear height and will contain two mezzanine floors for inbound/outbound separation. 10 elevators, 4 of which with freight capacity, will support the potential vertical movement of product. The attached five-story garage will be for truck fleet parking, associate parking, and commercial vehicle storage. Parking will also be available on the roof of the warehouse and in an adjacent surface lot, for a total of 1,525 parking stalls.
The project is expected to be tenant-ready by Q3 of 2023.
About Turnbridge Equities
Turnbridge Equities is a privately-held, SEC-registered, vertically-integrated real estate investment and development firm with a demonstrated track record of success across a wide range of asset classes and markets. Driven by resourcefulness, creativity, strategic vision, and deep relationships, Turnbridge has delivered strong performance for its investors and built a dynamic real estate portfolio since its inception.
About Dune Real Estate Partners
Dune Real Estate Partners is a New York City-based real estate investment firm executing an investment strategy that focuses on distressed, deep value-add and contrarian investing balanced by region, sector, and risk profile.
About Sterling Project Development
SPD is a full-service development management and advisory firm. SPD is an affiliate of Sterling Equities, a 50-year-old real estate owner/manager and developer based in New York.