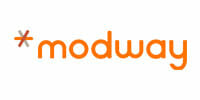 Overview
ARCO designed and built a major east coast furniture distribution center for Modway in the Central Jersey 95 Corridor.
The ARCO team leveraged experience to provide program concept costs and solutions for Exeter Property Group that drove design development early in the project delivery process. Early enabling work included preparing the existing site for construction, with demolition of 7 structures and overseeing site remediation and preparation.
When Modway signed on as a tenant, the ARCO design/build team shifted their design to achieve Modway's vision for their new state-of-the-art warehouse. Throughout the process the team provided a variety of custom design solutions and value engineering options, adapting rapidly to the unique requirements of a furniture warehouse and distribution facility.
This 634,000 SF tilt-wall structure provides 36' clear height warehouse space, cross docking with 72 dock positions, an ESFR sprinkler system and 30,000 square feet of Class A office space. The building also includes a mezzanine with executive conferencing and plans for a new basketball court. ARCO was able to deliver the facility 2 months ahead of schedule to accommodate the need for this significant east coast development.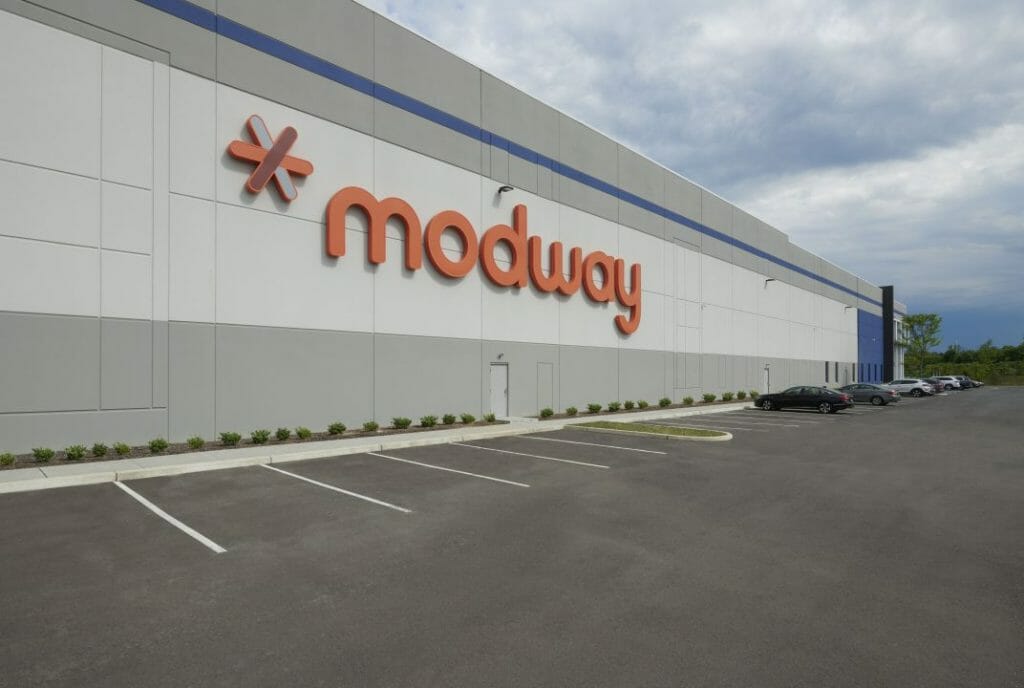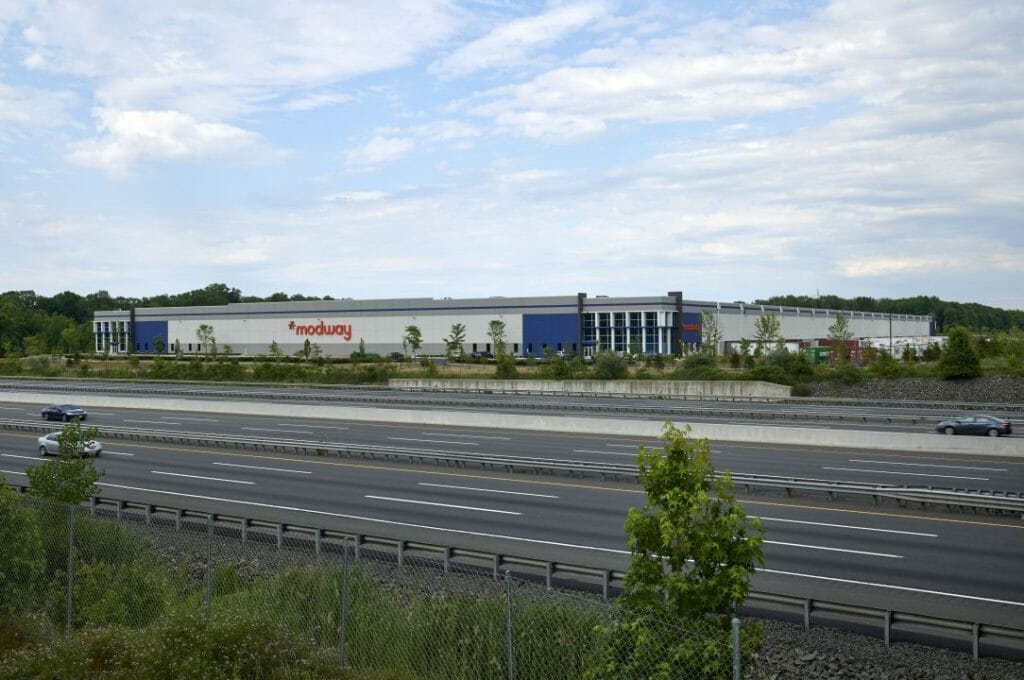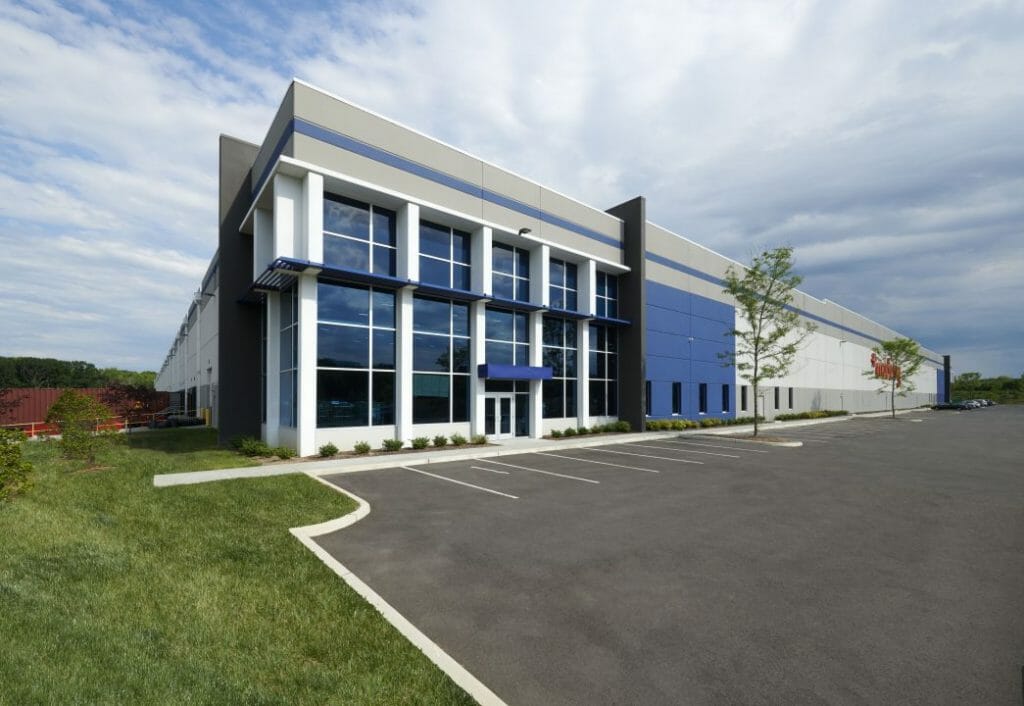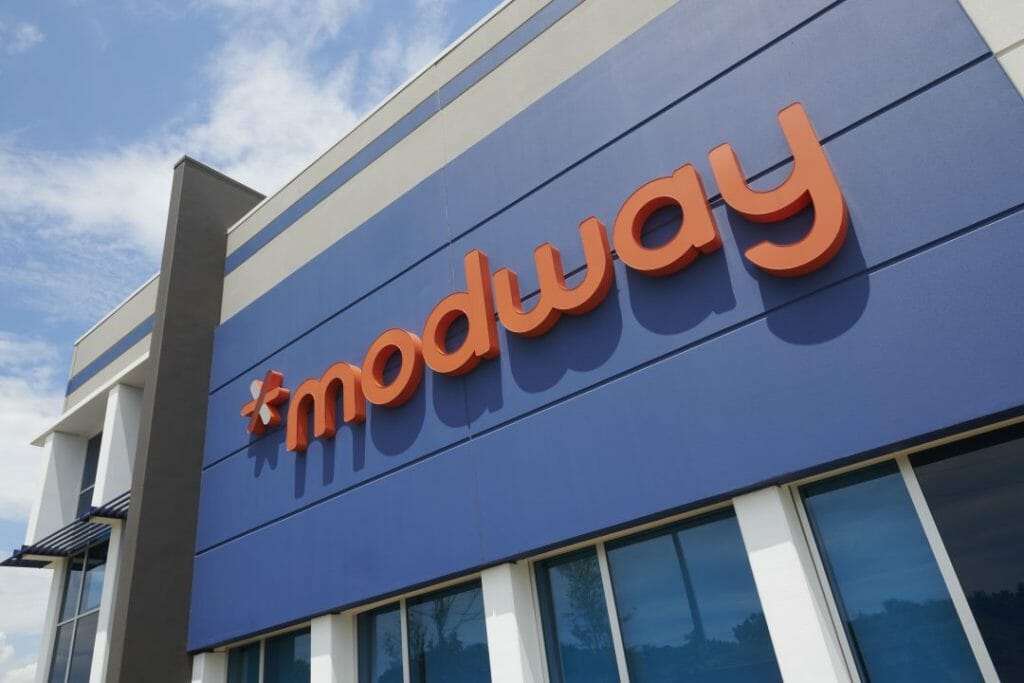 "What a great experience working with the Exeter and Modway teams in creating a top notch BTS distribution facility. A number of challenges were faced throughout the 12 months, but our design and construction team did a fantastic job collaborating with the Modway designers, consultants and operation crew to create a personalized Class A office to best fit their E-commerce business strategy. I look forward to continued work with the Modway organization throughout the US, as I am a Raving Fan of not only their product, but their strategic values!"
Alex E. | ARCO
Featured Projects
Just as important, we'll work to find ways to save time and money. One thing that sets ARCO Design/Build from some of our competitors is that every move we make is made with your success in mind. Decisions and recommendations are made based on what's right for you, not what's most profitable for us.
See All Projects