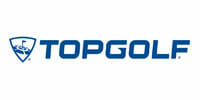 Overview
The city of Atlanta adopted the strictest version of the NFPA fire code which caused a review note that stated the upper level of the building, which contains a full level of hitting bays and a rooftop bar with an occupancy of 413, could not be occupied unless every steel member was fireproofed. As the upper level is imperative to Topgolf's business, this obviously needed to be resolved. The first solution would be to fireproof every member of steel. Now, where beams are covered up by drywall, cementitious materials were planned to be used. However, because the steel on the tee lines was exposed, it was determined intumescent paint would need to used to make sure the tee lines were aesthetically pleasing. Intumescent paint is very expensive and would have added hundreds of thousands of dollars to the building cost.
There is an exception to the fire code for stadium seating that is outdoor that allows for occupied elevated levels because of the outdoor nature of the seating. Essentially, the code allows for less fireproofing if there is proof that the smoke and heat of a potential fire has a place to escape that does not result in harming humans and gives people ample time to evacuate without heating steal to the point of failure. Topgolf created a smoke test model to show that their movable furniture on the outside of the building would allow for smoke and heat to escape long enough for a 2-hour fire rating to be approved for the exception, eliminating the need to spend the money on additional fireproofing.
15,000 SF of High-End Bar and Restaurant Space
4,300 SF Top Level Beer Garden
12 Total Acres of Development
102 Hitting Bays Utilizing RFID Technology for Instantaneous Ball Location Feedback
10 Outfield Targets Constructed with Heavy Gauge Corrugated Metal with Manhole Access
Automated Ball Distribution System with Each Hitting Bay
Data and Electrical Systems to Support 230 TV's, 102 Gaming Consoles, and 102 Electrical Infrared Heaters
Structural elements of the building including foundations, structural steel, and concrete slabs
Exterior work including glass and glazing, EIFS, TPO roofing, paint, hardscapes, and landscapes
All exterior lighting except for Topgolf specialty signage
Purchased and installed all mechanical, electrical, plumbing, and fire protection (The only electrical items not in ARCO's scope were IT elements.)
All finishes including flooring, walls, ceilings, paint, and lighting
Collaborated with the owner on company-wide design changes throughout the project
Assisted with the estimating and buyout of other Topgolf locations around the country
The building footprint was 22,000 square feet with three levels totaling 66,000 square feet.
Sitework and utilities for the building, parking lot, and outfield
The project also included a 632-spot parking lot and a 225-yard outfield.
ARCO subcontracted the installation of all storm drains, underground electrical, underground plumbing, site lighting, mechanical systems, RTU units, light fixtures, bathroom plumbing, kitchen plumbing, bar plumbing, and kitchen gas.
Results: The smoke test passed the building officials' review, and the tee lines were allowed to have their full occupancy under the stadium exception. Although this smoke test was expensive, it saved Topgolf hundreds of thousands of dollars in construction costs. ARCO was there to help facilitate the communications with the city, code research, and submissions to the city for review.
Compliance requirements: the project meets all specified Federal code requirements, Georgia code requirements, and the City of Atlanta requirements.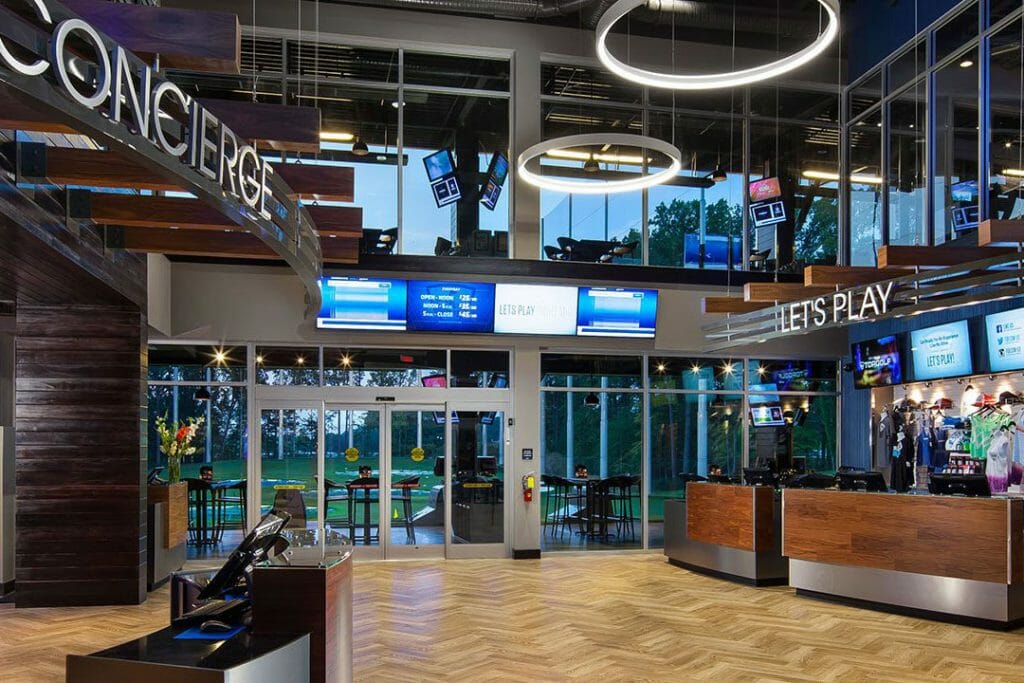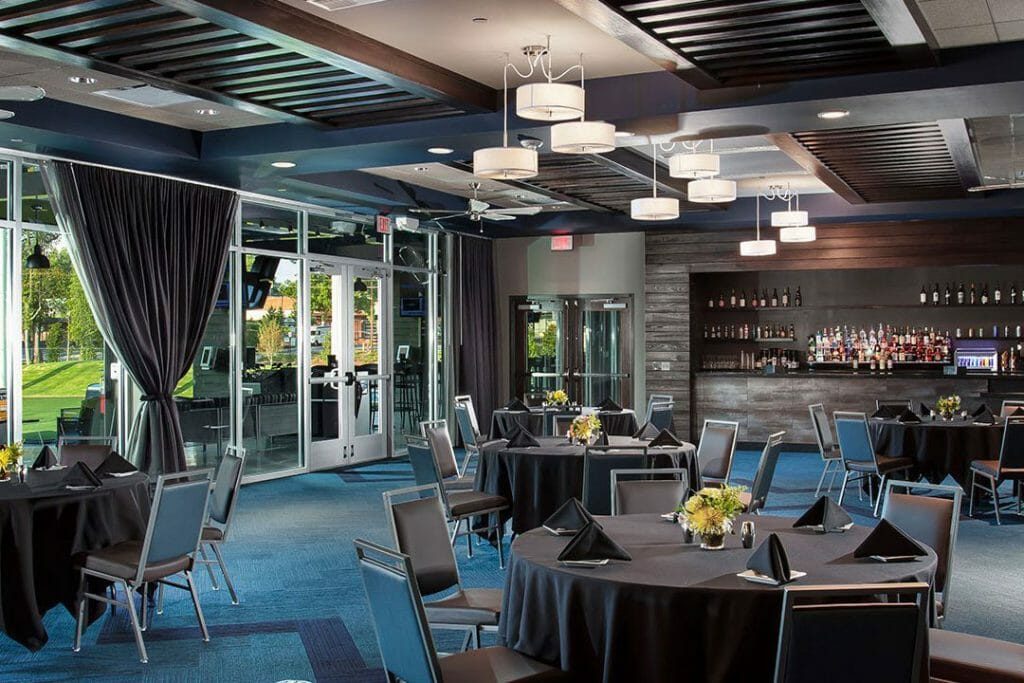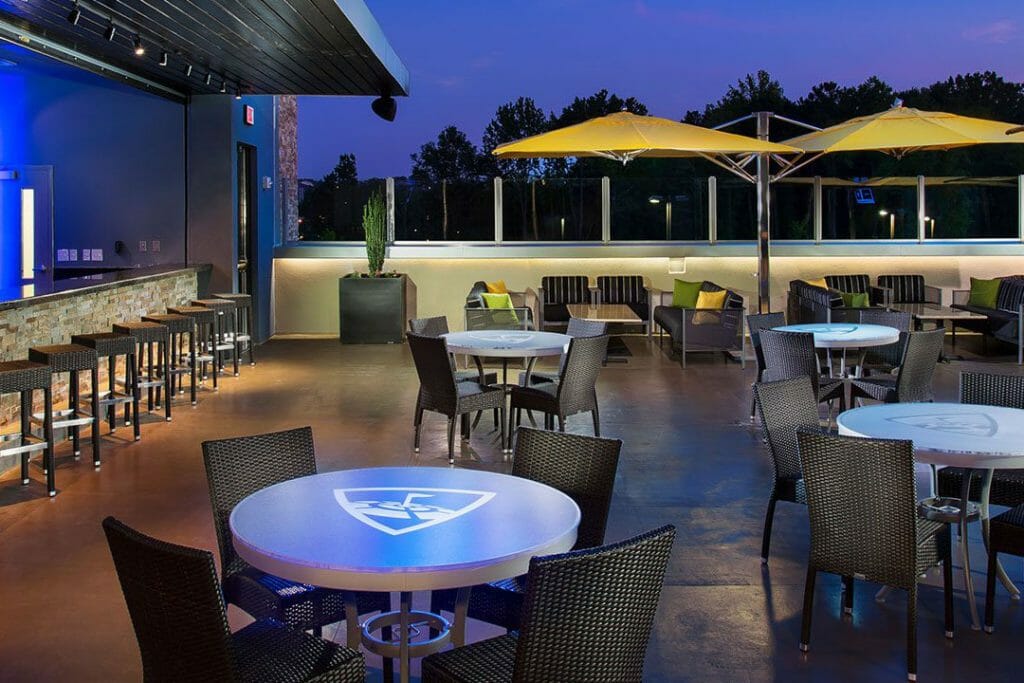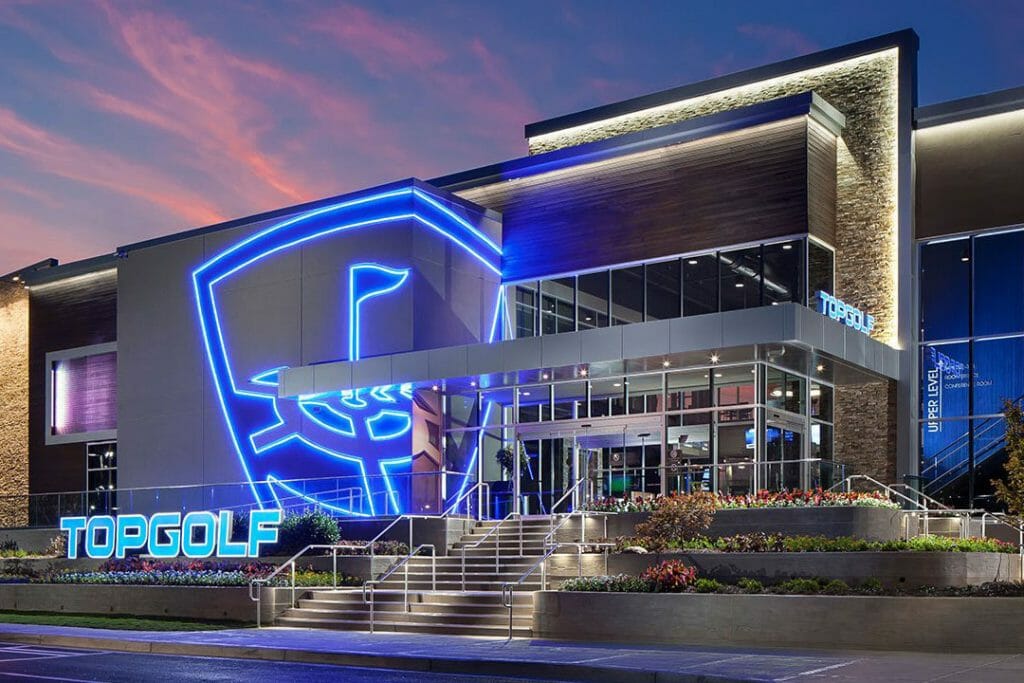 Featured Projects
Just as important, we'll work to find ways to save time and money. One thing that sets ARCO Design/Build from some of our competitors is that every move we make is made with your success in mind. Decisions and recommendations are made based on what's right for you, not what's most profitable for us.
See All Projects